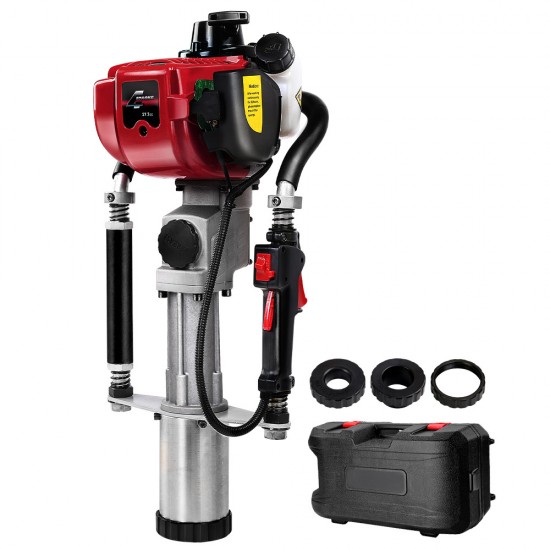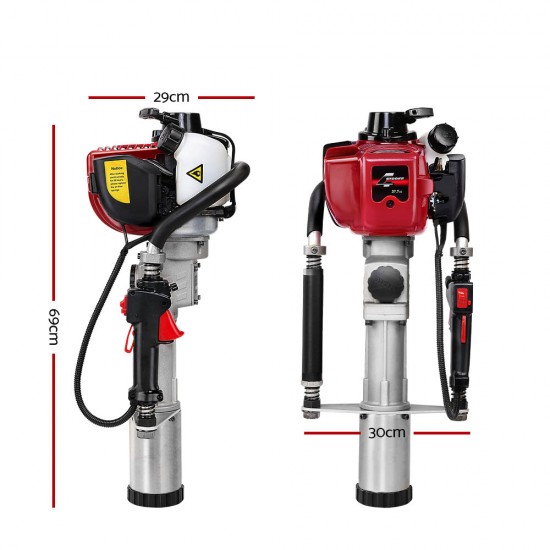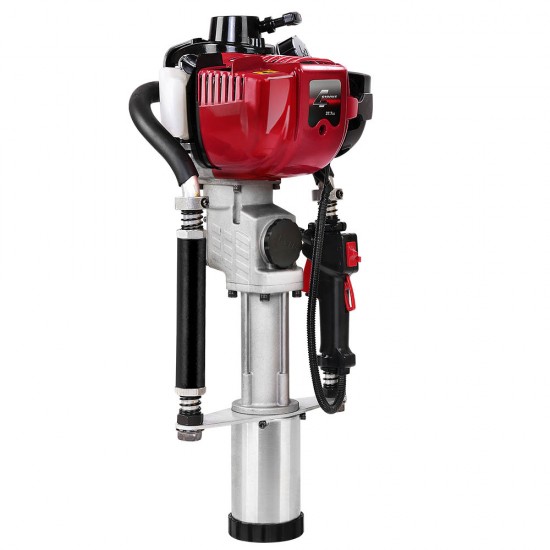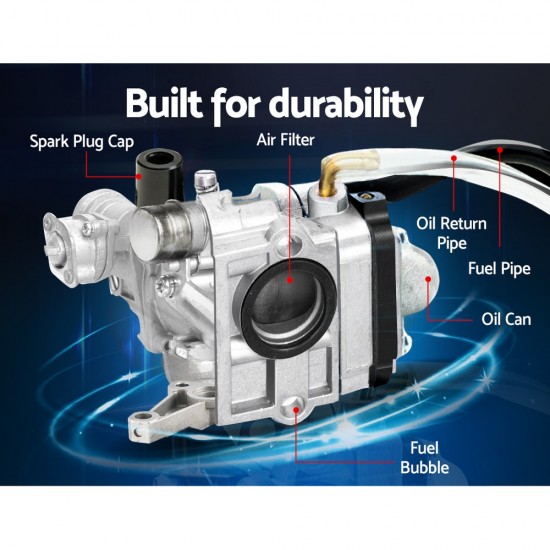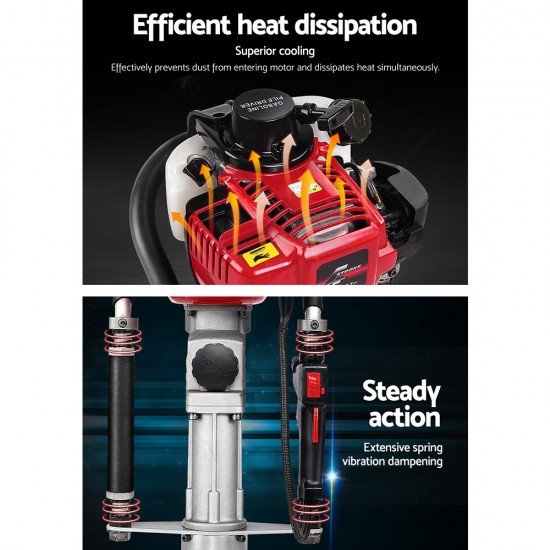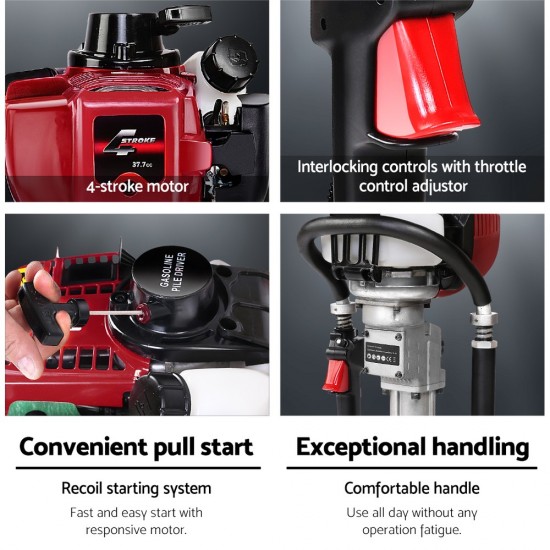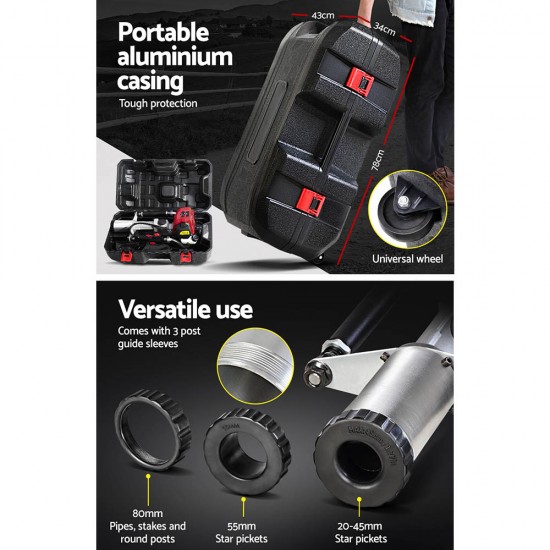 GIANTZ 4 Stroke Petrol Post Driver Power Pile Hole Drive Picket Rammer Fence
Description:
_x000D_ The Giantz Petrol Post Driver is as tough as it looks. No drive is too difficult for exceptional post driver. Powered by a class-leading petrol motor, the driver will hammer down stakes, pegs and posts of up to 80mm in diameter firmly into the ground. Featuring a hardened hammering pin with absolute power and unrivalled impact frequency, the post driver gets the job done in minutes with minimum hassle. Better still, the driver is designed for superb handling with soft rubber grip handles and vibration absorbing springs to minimise fatigue. It features interlocking controls with throttle lock, kill switch and throttle adjustor, all close at hand.
_x000D_
Features:
_x000D_ 4-stroke 37.7cc petrol motor
_x000D_ Portable 鈥?No pipes and generators needed
_x000D_ Lightweight 鈥?only 12kg
_x000D_ Up to 75mm diameter
_x000D_ Rubber gripped handles
_x000D_ Vibration absorbing springs
_x000D_ Interlocking controls with throttle adjustor
_x000D_ 3 x post guide sleeve
_x000D_ Hardened hammer pin
_x000D_ 2 tonnes of driving power
_x000D_ Heavy-duty aluminium driver casing
_x000D_ Bonus hard carry case
_x000D_
Specifications:
_x000D_ Motor: 4-stroke petrol
_x000D_ Displacement: 37.7cc
_x000D_ Max power/speed: 0.9kW / 9000r/min
_x000D_ Max torque/Speed: 1.45N.m / 5000r/min
_x000D_ Impact frequency: 2300bpm
_x000D_ Fuel capacity: 0.9L
_x000D_ Fuel type: Unleaded 95+ RON
_x000D_ Impact force: 2 tonnes
_x000D_ Starting system: Hand pull start
_x000D_ Sleeve heads: 20-45mm, 55mm and 80mm
_x000D_
Product Contents:
_x000D_ 1 x 4-Stroke Post Driver
_x000D_ 1 x Hard Carry Case
_x000D_ 1 x 20-45mm Piling sleeve
_x000D_ 1 x 55mm Driver Sleeve
_x000D_ 1 x 80mm Driver Sleeve
_x000D_ 1 x Tool kit
_x000D_
Unlimited Blocks, Tabs or Accordions with any HTML content can be assigned to any individual product or to certain groups of products, like entire categories, brands, products with specific options, attributes, price range, etc. You can indicate any criteria via the advanced product assignment mechanism and only those products matching your criteria will display the modules.
Also, any module can be selectively activated per device (desktop/tablet/phone), customer login status and other criteria. Imagine the possibilities.
Stock:

Model:

OZ-PD-TE-4S-RD

Weight:

0.00

SKU:

OZ-PD-TE-4S-RD