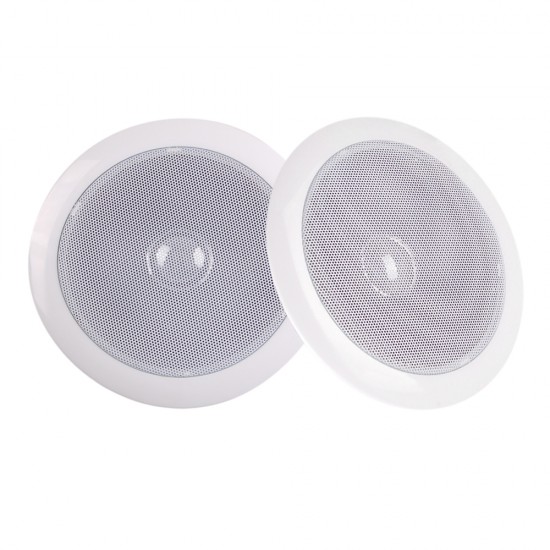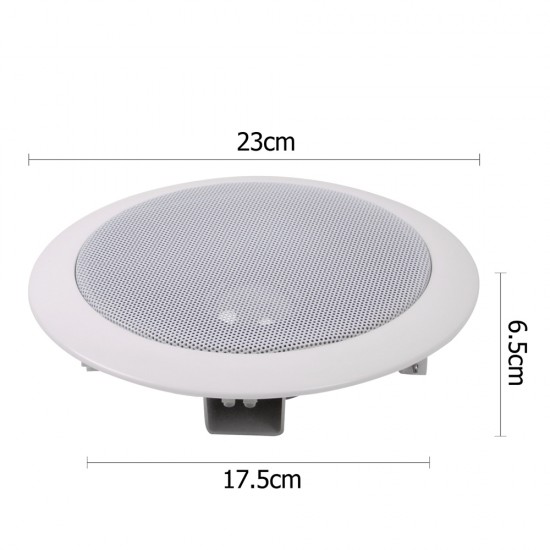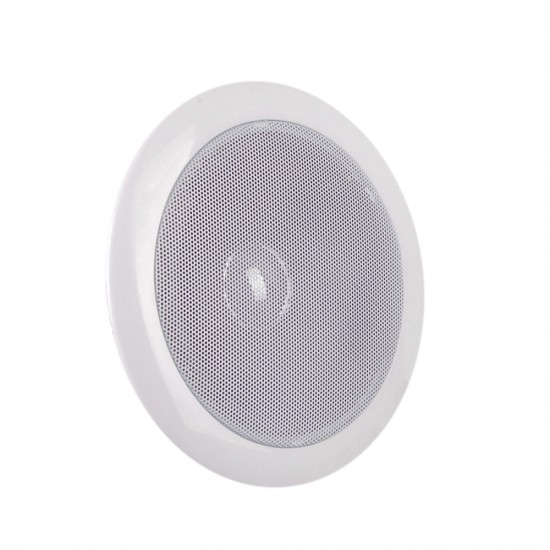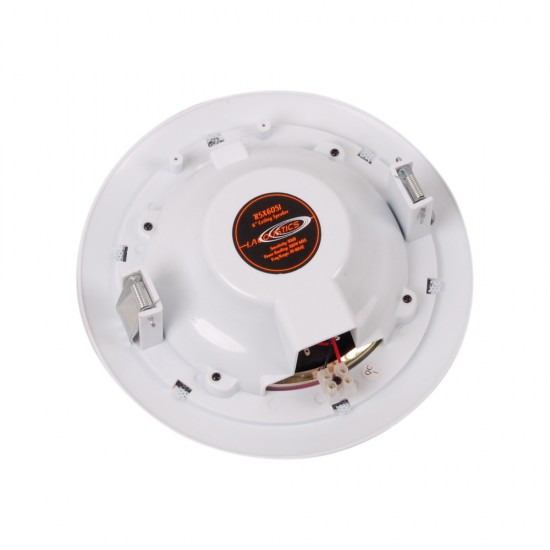 Giantz 2 x 6inch Round Ceiling Wall Speaker
Ceiling Speakers
_x000D_
No looking further if you want to update your speaker system. These 6 inch speakers will turn your home into a theatre in no time, delivering all the performance you have ever dreamed of. Producing sound through low to high frequencies, the speakers create ambient sound that you would feel like being in the movie. They are perfect for the moment when ambient sound would complete the scene.
_x000D_
Sitting flush with the ceiling or wall, this pair of speakers can blend into your home decor seamlessly. Additionally, you can avoid the mess from the hazardous cables lying on the floor that someone might trip over or family pet might chew on. It frees up the space in your home. Its unbeatable performance and peace-in-mind design make it the perfect choice in a first class home theatre solution.
_x000D_
Features
_x000D_
* 1 inch Voice Coil
_x000D_ * 4.2 OZ Magnet
_x000D_ * Max : 80 Watts / each
_x000D_ * Frequency: 70-16KHZ
_x000D_ * Impedance: 8 OHM
_x000D_ * SPL.: 90dB/W/M
_x000D_ * Dimension: 23cm (diameter) x 6.5cm (thickness)
_x000D_
Package Contents
_x000D_
* 2 x 80W 6 inch Ceiling Speakers
_x000D_
_x000D_ _x000D_
Unlimited Blocks, Tabs or Accordions with any HTML content can be assigned to any individual product or to certain groups of products, like entire categories, brands, products with specific options, attributes, price range, etc. You can indicate any criteria via the advanced product assignment mechanism and only those products matching your criteria will display the modules.
Also, any module can be selectively activated per device (desktop/tablet/phone), customer login status and other criteria. Imagine the possibilities.
Stock:

Model:

OZ-RS-Ceiling-Speaker-6051

Weight:

0.00

SKU:

OZ-RS-Ceiling-Speaker-6051