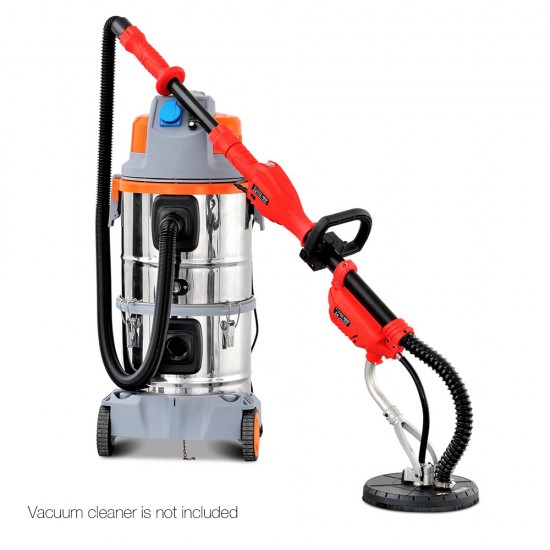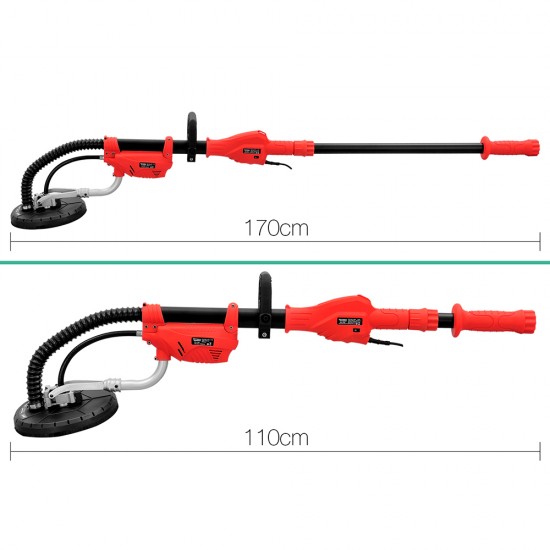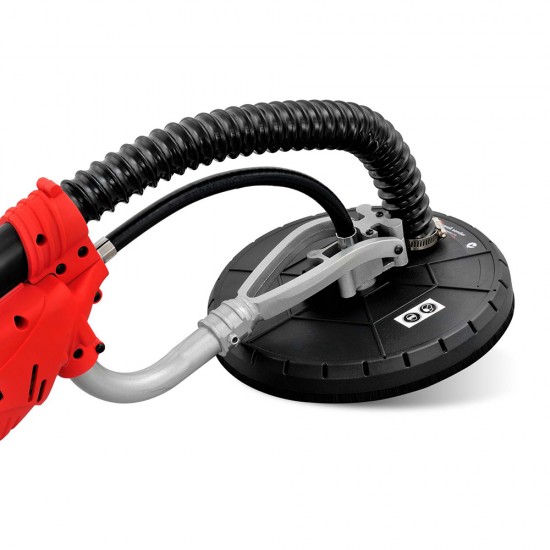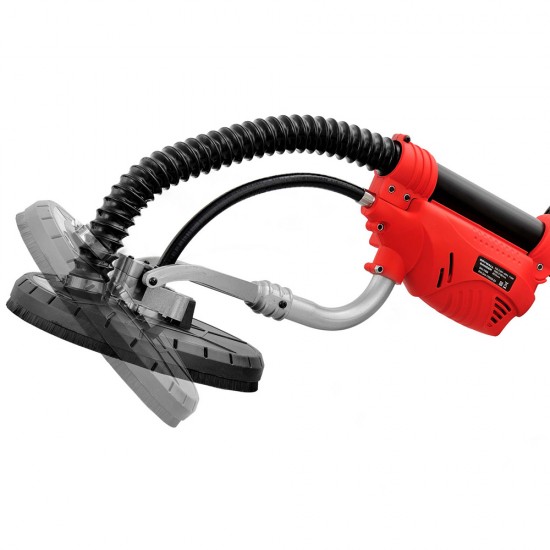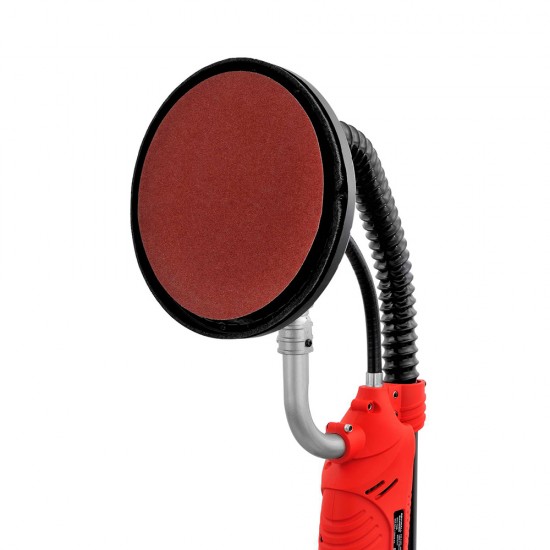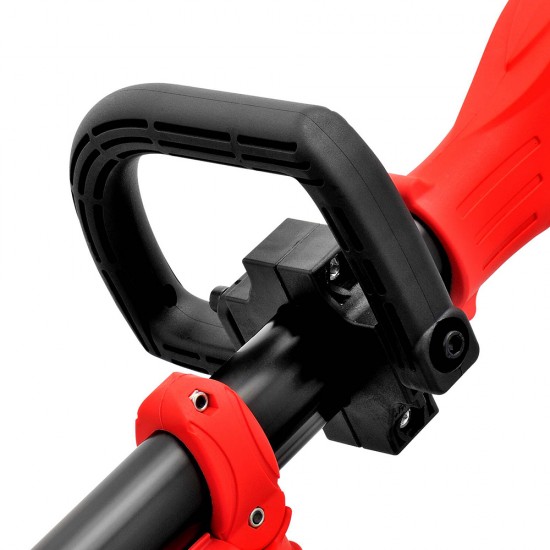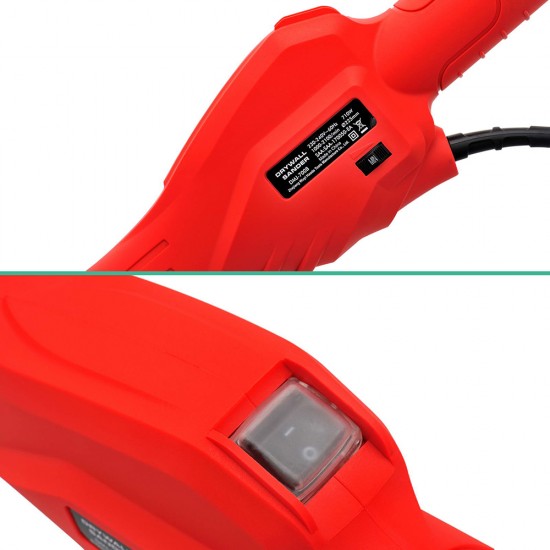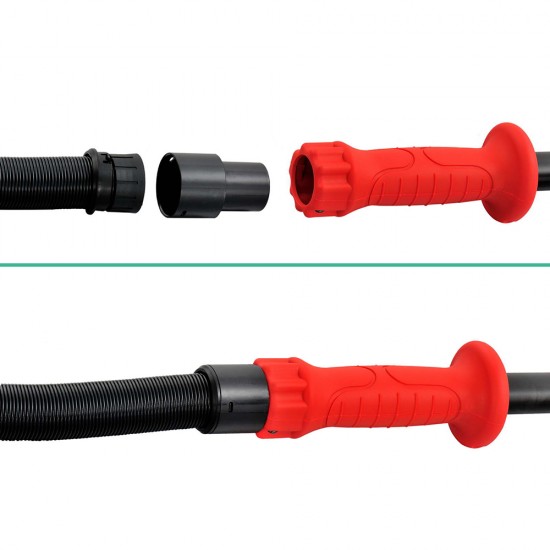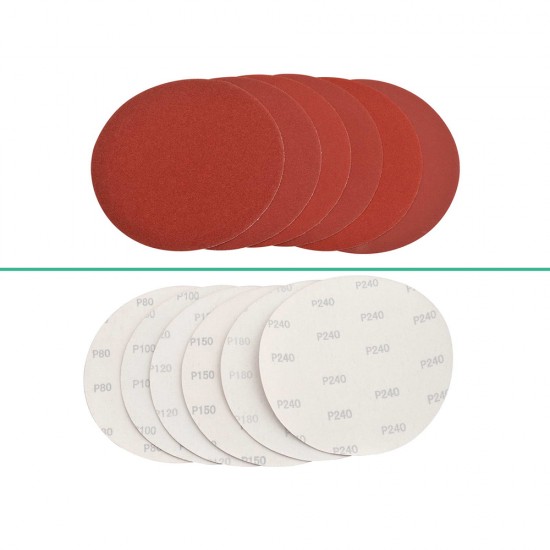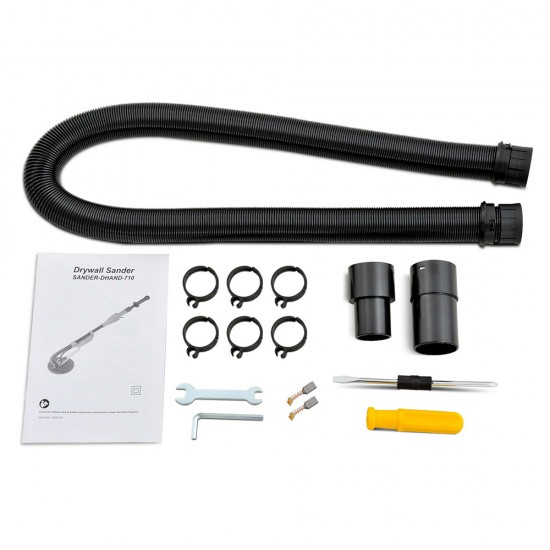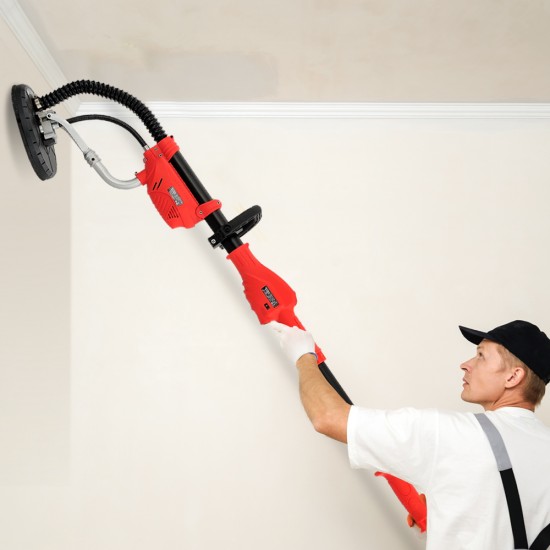 Giantz 6 Speed Drywall Sander Plaster
6 Speed Drywall Sander
_x000D_
But now, using shaky ladders and working in a dusty room can be avoided when to comes to drywall sanding and grinding. Thanks to the GIANTZ Drywall Sander which is engineered to deliver professional sanding and finishing easily and efficiently. Without the occupational hazards associated with it.
_x000D_
With a superior 710W 2100rpm motor powering it, the Drywall Sander only takes minutes to finish up the job with its 6-speed control. The ergonomic non-slip D-handle and extendable arm makes it easy to handle work with high ceilings and walls of up to 1.6m high. The sanding head can also be adjusted to suit different surfaces for smooth results all the time. Best of all, an optional vacuum cleaner can be attached to the end of the Sander arm to pick up dust as it sands. Making your work twice as fast and a lot healthier.
_x000D_
The lightweight and robust aluminium body is also balance weighted, and together with its heat dissipation properties, enables a less stressful and more comfortable sanding. With so much going for it, including bonus tool kit and 12-piece sanding discs, you simply can't go wrong with the GIANTZ Drywall Sander.
_x000D_
Features
_x000D_ * Superior dust-free drywall sander
_x000D_ * Adjustable sanding head
_x000D_ * Extendable length
_x000D_ * Convenient D handle
_x000D_ * 6 speed control
_x000D_ * Quick connection joint design
_x000D_ * Lightweight and portable
_x000D_ * SAA safety standard approval
_x000D_ * Efficient heat dissipation
_x000D_ * Bonus tool kit
_x000D_ * Bonus 12pcs sanding discs
_x000D_
Specifications
_x000D_ * Voltage/Frequency: 230V, 50Hz
_x000D_ * Length: 110-170cm
_x000D_ * Sanding Disc: 225mm
_x000D_ * Input power: 710W
_x000D_ * Max Speed: 2100rpm
_x000D_ * 12 Sanding Paper: (80/100/120/150/180/240grit) X2
_x000D_ * Vacuum Hose: 4m
_x000D_ * Approvals: SAA, GS, CE, EMC
_x000D_ * Speed control: 6 Position
_x000D_
Package Contents
_x000D_ 1 x Drywall Sander
_x000D_ 12 x Sanding Disc
_x000D_ 1 x Tool Kit
_x000D_ 1 x User Manual
Unlimited Blocks, Tabs or Accordions with any HTML content can be assigned to any individual product or to certain groups of products, like entire categories, brands, products with specific options, attributes, price range, etc. You can indicate any criteria via the advanced product assignment mechanism and only those products matching your criteria will display the modules.
Also, any module can be selectively activated per device (desktop/tablet/phone), customer login status and other criteria. Imagine the possibilities.
Stock:

In Stock

Model:

OZ-SANDER-DHAND-710

Weight:

0.00

SKU:

OZ-SANDER-DHAND-710