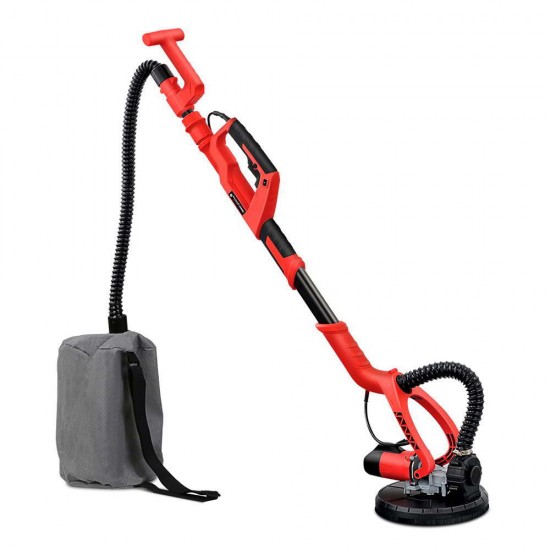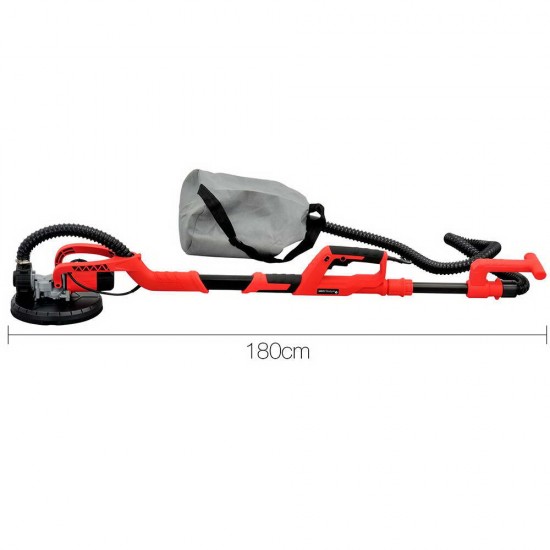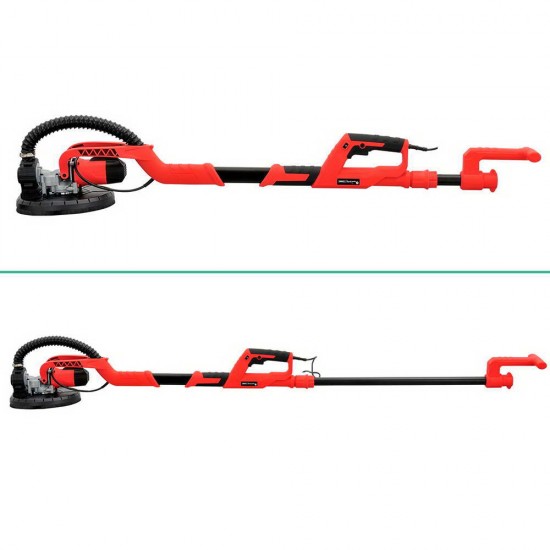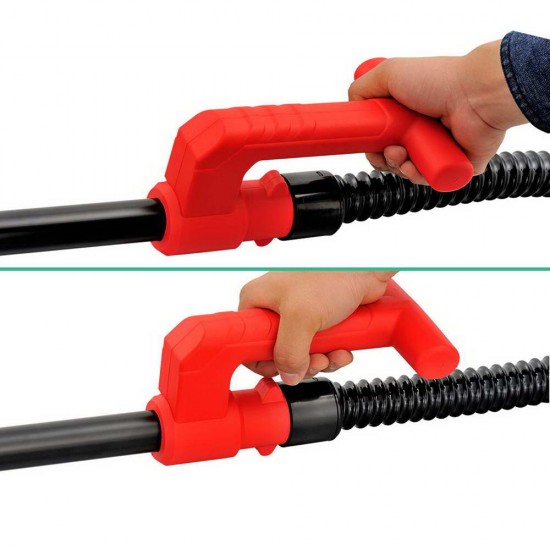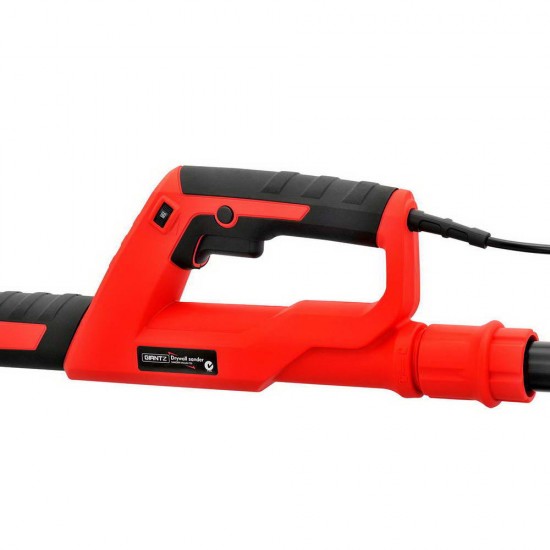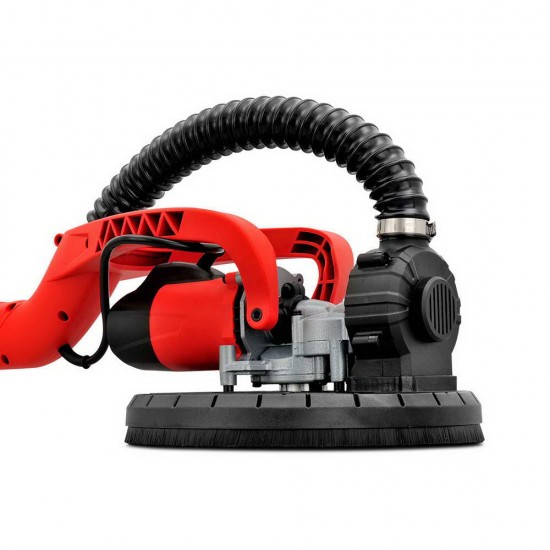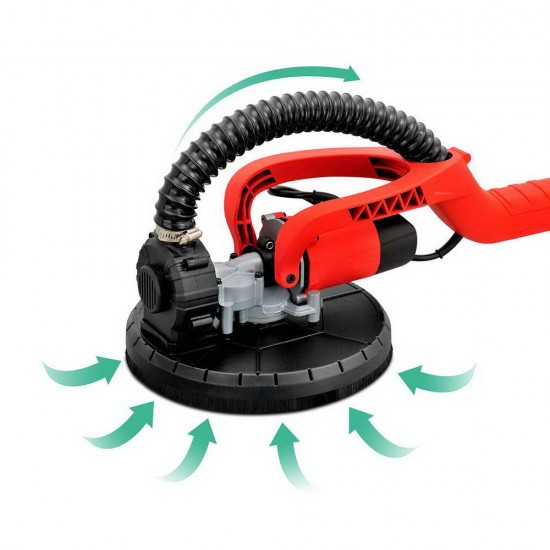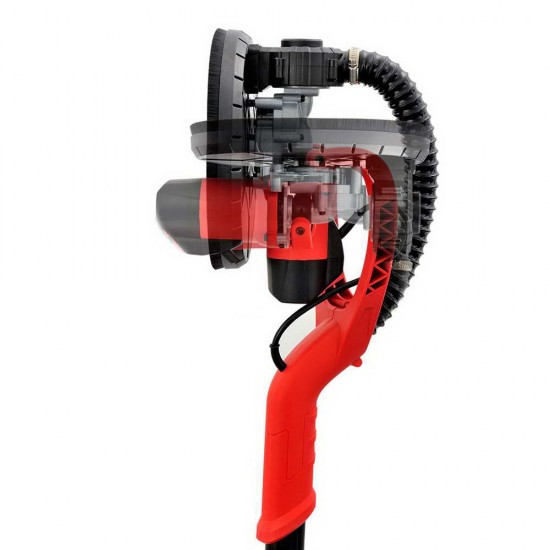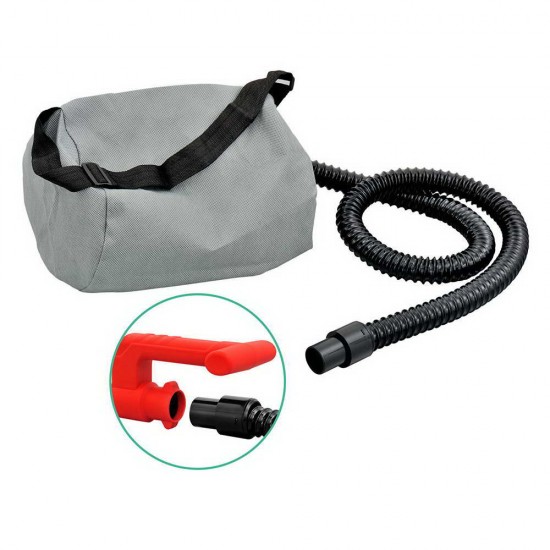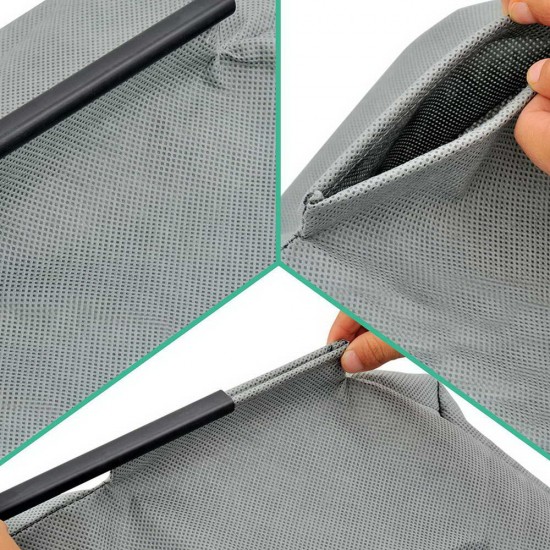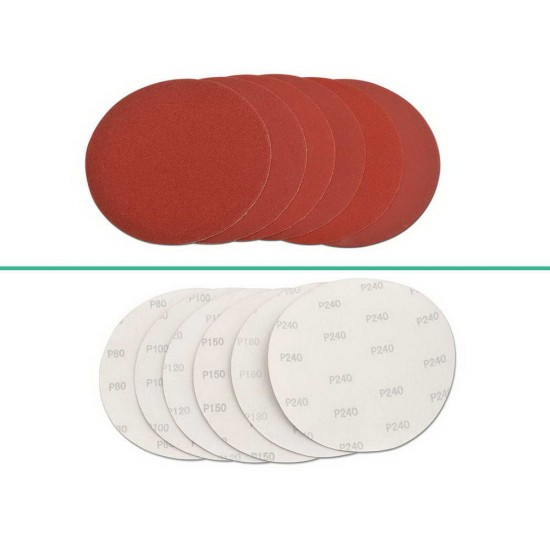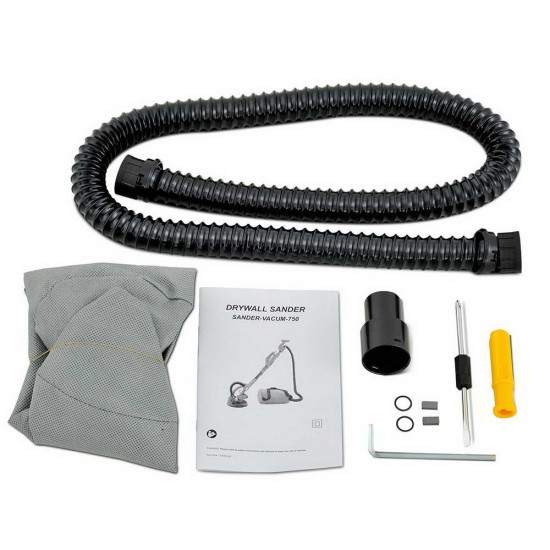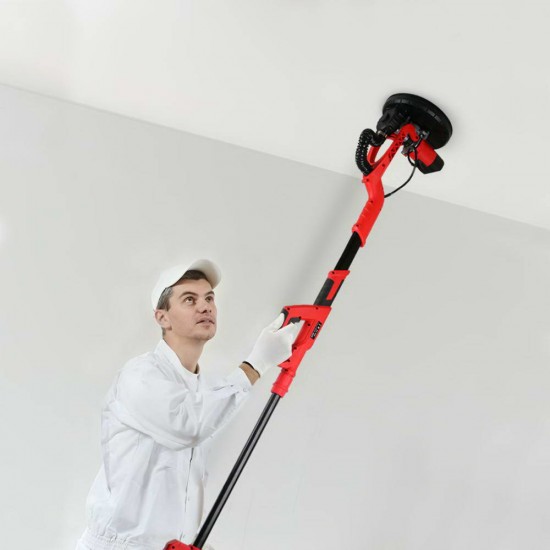 Giantz 2 in 1 Vacuum Sander
2 in 1 Vacuum Sander
_x000D_
Finding it difficult to sand those hard to reach ceilings and walls? Fret no more. The GIANTZ Long Reach 2-in-1 Vacuum Sander is more than ready to extend a helping hand in getting the job done quick and easy.
_x000D_
Lightweight and powerful, the GIANTZ Drywall Vacuum Sander makes light work of grinding and cleaning compared to conventional methods. Thanks to its tandem vacuum function that feeds all the dust created into a 20-litre vacuum dust bag as you sand. That means you're doing work twice as fast and as efficient, saving you time and effort.
_x000D_
The heavy-duty 1850RPM dust-sealed motor ramps up the sanding with a 6-speed system that puts out a maximum of 1850rpm. Use speeds 1 to 3 for soft walls and 3 to 6 for harder ones. The arm has an extended reach of up to 180cm, which is more than adequate for most ceilings and high walls. The flexible sanding head also pivots to allow all-angle sanding.
_x000D_
Not least, with heavier tasks, you can easily hook up the Vacuum Sander to another vacuum cleaner. And as a bonus, you'll also get 12 sanding discs of varying grits to ensure you鎶甧 never short on choices for every job.
_x000D_
Features
_x000D_ * Vacuum Sander 2-in-1 function
_x000D_ * 20-litre carry vacuum bag
_x000D_ * Extendable length 110 to 180cm
_x000D_ * Flexible sanding head
_x000D_ * 6-speed control
_x000D_ * Grip handle with accessible switches
_x000D_ * Easy connecting joints
_x000D_ * Compatible with other vacuum cleaners
_x000D_ * SAA-certified safety
_x000D_ * Bonus 12-piece sanding discs
_x000D_
Specifications
_x000D_ * Voltage/Frequency: 230V, 50Hz
_x000D_ * Input power: 750W
_x000D_ * Sanding Disc: 225mm
_x000D_ * Max Speed: 1850 rpm
_x000D_ * Diameter of sanding discs: 225mm
_x000D_ * Diameter of pad: 210mm
_x000D_ * Product length: 110-180cm
_x000D_ * 12 Sanding Paper: (80/100/120/150/180/240grit) X2
_x000D_ * Vacuum Bag: 20L
_x000D_ * Power cable: 4m
_x000D_ * Approvals: SAA, GS, CE, EMC
_x000D_ * Speed control: 6 Position
_x000D_ * Product Weight: 4.6kg
_x000D_
_x000D_
Package Contents:
_x000D_ 1 x 2-in-1 Sander
_x000D_ 12 x Sanding Disc
_x000D_ 1 x Tool Kit
_x000D_ 1 x Carry-on Dust Bag
_x000D_ 1 x User Manual
Unlimited Blocks, Tabs or Accordions with any HTML content can be assigned to any individual product or to certain groups of products, like entire categories, brands, products with specific options, attributes, price range, etc. You can indicate any criteria via the advanced product assignment mechanism and only those products matching your criteria will display the modules.
Also, any module can be selectively activated per device (desktop/tablet/phone), customer login status and other criteria. Imagine the possibilities.
Stock:

In Stock

Model:

OZ-SANDER-VACUM-750

Weight:

0.00

SKU:

OZ-SANDER-VACUM-750