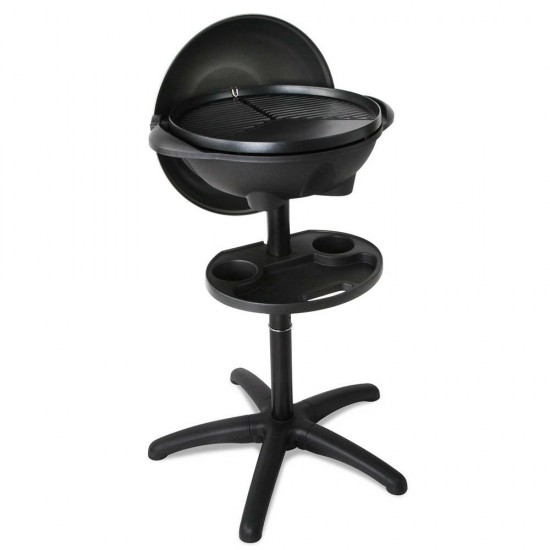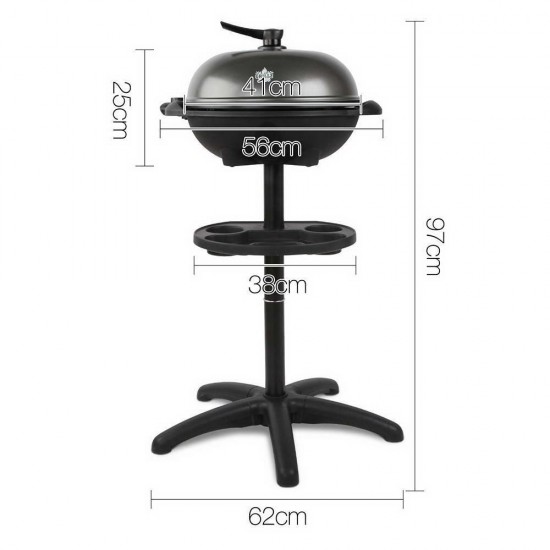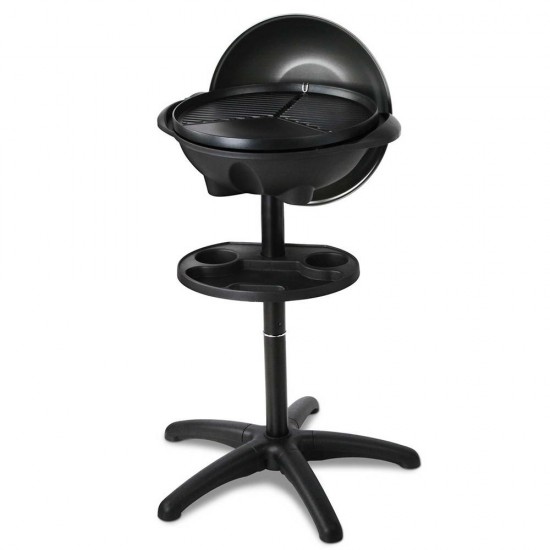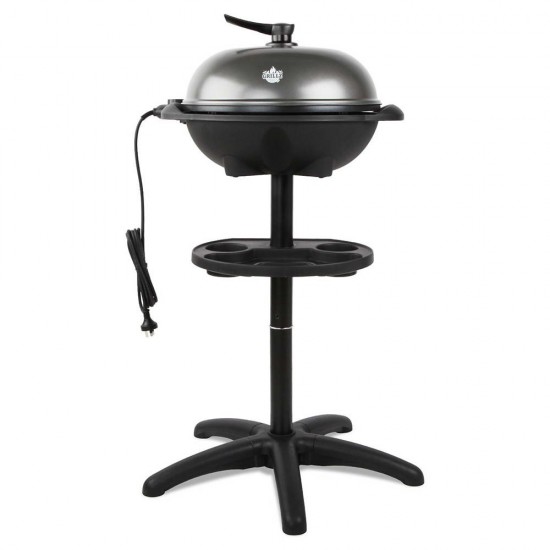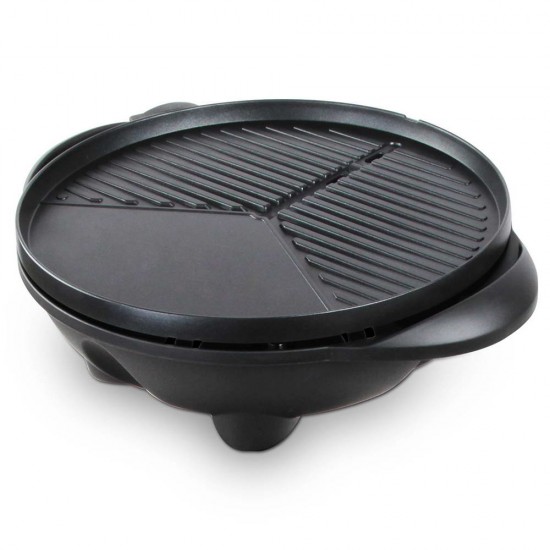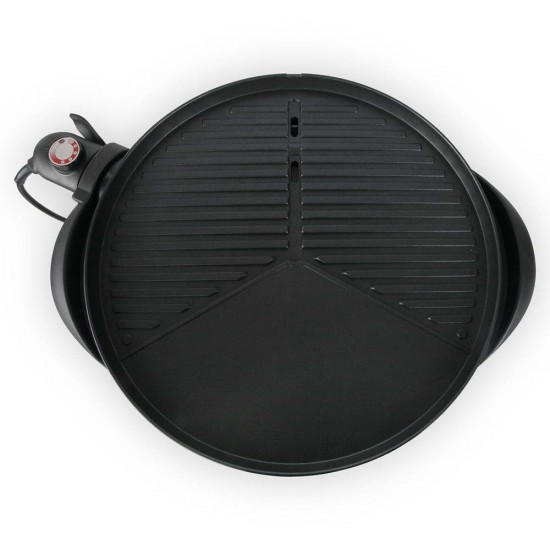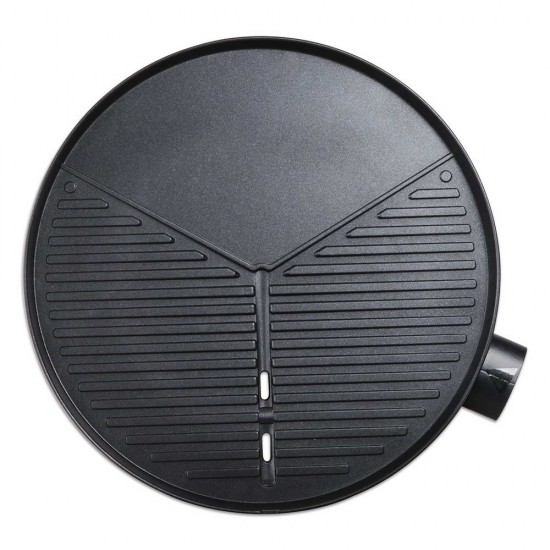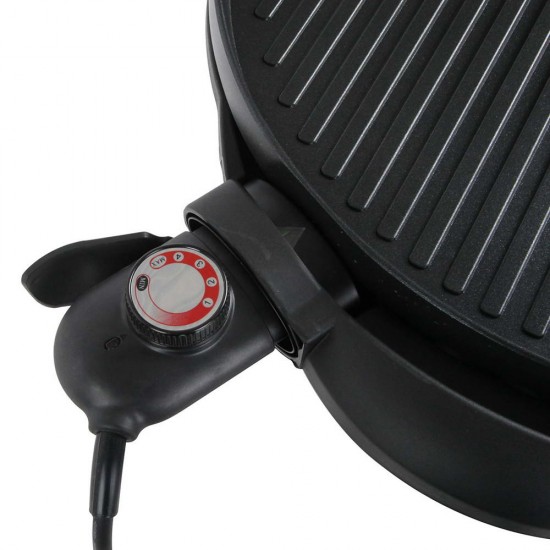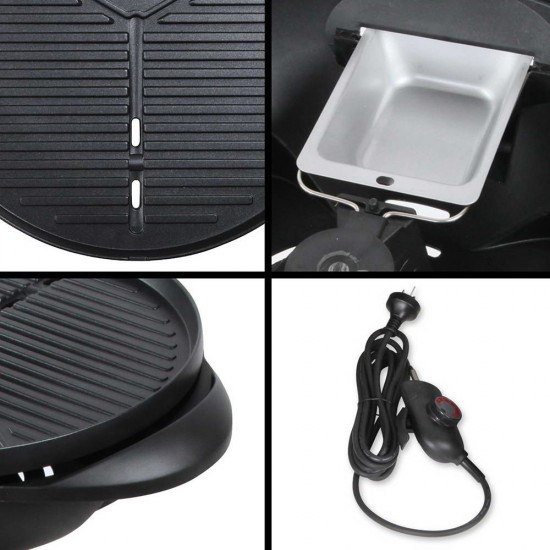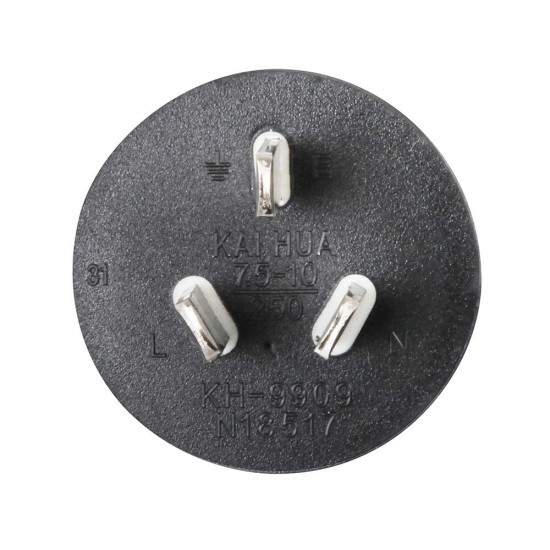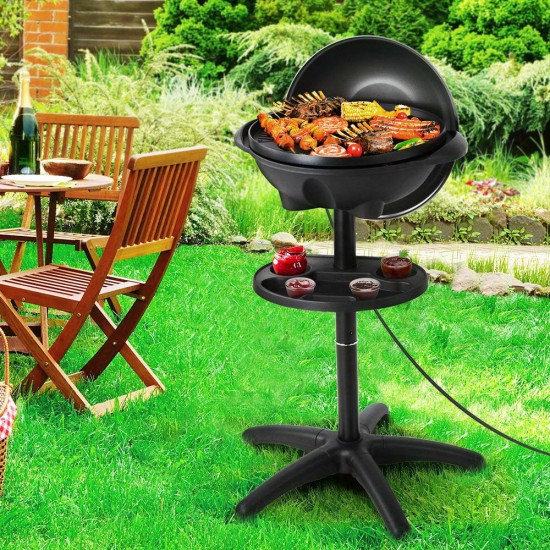 Grillz Portable Electric BBQ With Stand
Portable Electric BBQ With Stand
_x000D_
If planning a gathering on this coming weekend, get this BBQ burner and enjoy grilling for delicious and mouth-watering meals. Suitable for indoor and outdoor, you can easily convert it to whichever that suits your needs.
_x000D_
Its adjustable temperature control helps you get an outdoor grill taste on steaks, salmon and veggies according to your liking. Designed with flat and ribbed grill plates, you can easily cook different type of food at the same time. Comes with a high-doomed hood, you can cook with closed-lid for a quicker cooking compared to grilling.
_x000D_
After an enjoyable gathering, you don't need worry much about cleaning on your BBQ at least. Simply empty the oil tray and condiments tray for a good clean. Soak the grill plate in a warm water overnight for a quick rinse on next morning.
_x000D_
Outstanding Features
_x000D_ * Powerful max 2000W
_x000D_ * Suitable for indoor and outdoor use
_x000D_ * Healthier BBQ style - flame-less, oil-less, smoke-less
_x000D_ * Cooking with reduced-fats Benchtop style - Detachable from stand
_x000D_ * 3m long cable
_x000D_ * Rapid heating function - Heats up in 3 mins
_x000D_ * Adjustable temperature controller
_x000D_ * Flat and ribbed grill plates
_x000D_ * Quality non-stick coating cooking surface
_x000D_ * Kettle-style lid with hanging hook
_x000D_ * Condiments tray with spice and cup holder
_x000D_ * Oil collection tray - Easy to empty and clean-up
_x000D_ * SAA and TUV quality tested
_x000D_
Specifications
_x000D_ * Brand: GRILLZ
_x000D_ * Maximum power: 2000W
_x000D_ * Rated power: 1400-1600w
_x000D_ * Input Voltage: 240V
_x000D_ * Cooking Area: 40cm
_x000D_ * Cooking Surface: Aluminium with nonstick oil
_x000D_ * Body: Plastic steel
_x000D_ * Cord Length: 3m
_x000D_
Package Contents
_x000D_ 1 x Electric BBQ
_x000D_ 1 x User Manual
Unlimited Blocks, Tabs or Accordions with any HTML content can be assigned to any individual product or to certain groups of products, like entire categories, brands, products with specific options, attributes, price range, etc. You can indicate any criteria via the advanced product assignment mechanism and only those products matching your criteria will display the modules.
Also, any module can be selectively activated per device (desktop/tablet/phone), customer login status and other criteria. Imagine the possibilities.
Stock:

Model:

OZ-BBQ-ELC-STAND

Weight:

9.90

SKU:

OZ-BBQ-ELC-STAND