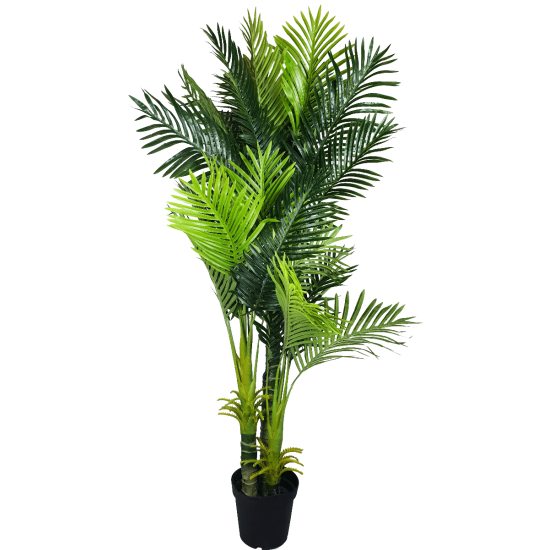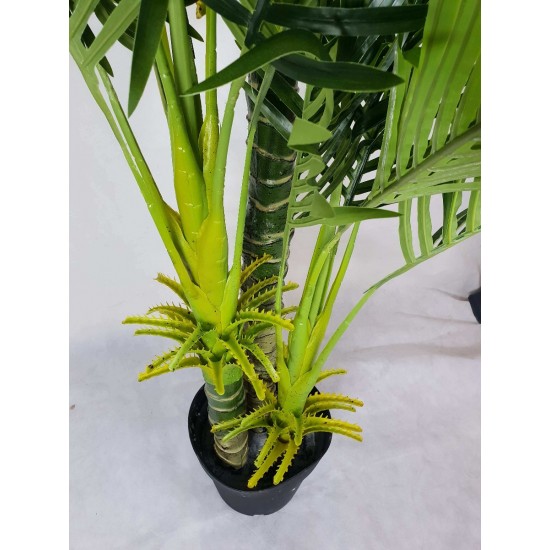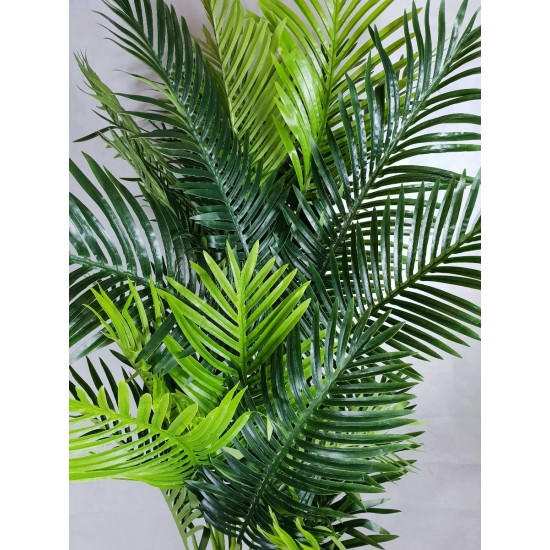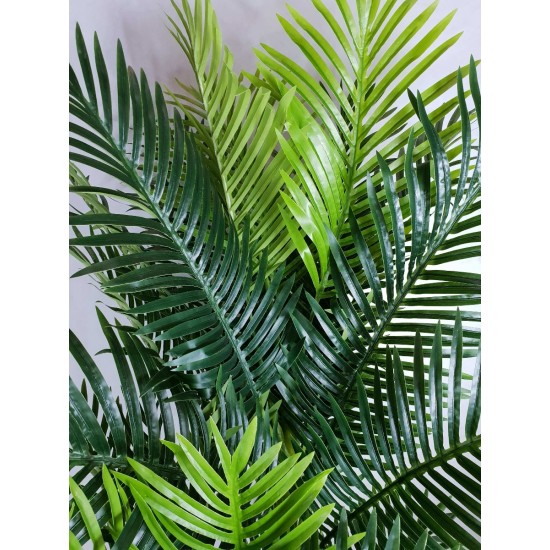 Multi Trunk Hawaii Palm 180cm
Artificial Hawaii Palm with Multiple Trunk & Long Leaves 180cm_x000D_ Dimensions:_x000D_ Height - 180cm, Pot measures (20cm high, 25cm across approx)_x000D_ _x000D_ Description_x000D_ Our replica聽Triple Headed Palm tree聽stands a shade聽over聽180cm tall聽and comes fitted to medium starter pot as seen in first image. This replica palm tree is very lush, bushy聽and comes with three husky trunks. The composition of the palm fronds are botanically accurate with deeper darker tones towards the trunk and lighter lusher tones on the tips to replicate new growth. The palm tree does not only very realistic but feels it too._x000D_ _x000D_ Quality聽_x000D_ Our artificial palm trees are premium quality made using top quality silks, plastic to ensure they foliage continues to look lush and healthy for many years._x000D_ _x000D_ Where can I use this palm tree?_x000D_ This聽artificial Triple Headed Palm tree聽is a very flexible product that compliments many environments, and designs. Whether you are going for a contemporary or traditional look, this tree can complement both styles with equal measure! Ideal for office environments, conference rooms, swimming pool areas, conservatories....and many more!_x000D_ _x000D_ You can purchase a UV protection spray to increase life-span outside._x000D_ _x000D_ Finishing Touches聽_x000D_ This聽artificial palm tree聽comes fitted to a medium starter planter as standard._x000D_ _x000D_ Interesting Fact_x000D_ For thousands of years, people across tropical Asia have used聽this palm聽for medicinal purposes, dyes and tanning as well as聽preservatives.
Unlimited Blocks, Tabs or Accordions with any HTML content can be assigned to any individual product or to certain groups of products, like entire categories, brands, products with specific options, attributes, price range, etc. You can indicate any criteria via the advanced product assignment mechanism and only those products matching your criteria will display the modules.
Also, any module can be selectively activated per device (desktop/tablet/phone), customer login status and other criteria. Imagine the possibilities.
Stock:

In Stock

Model:

OZ-V77-1016106

Weight:

0.00

SKU:

OZ-V77-1016106