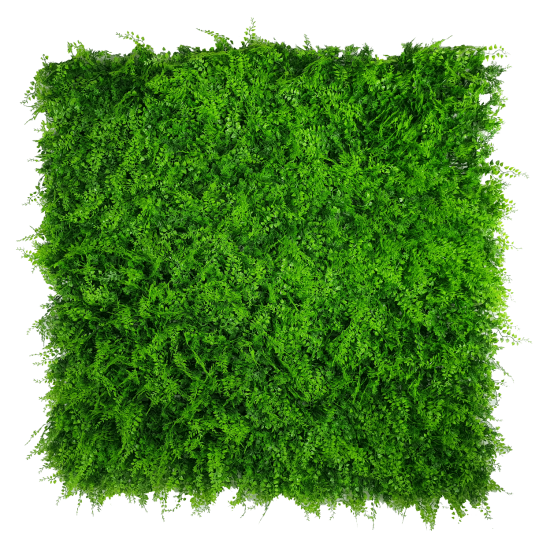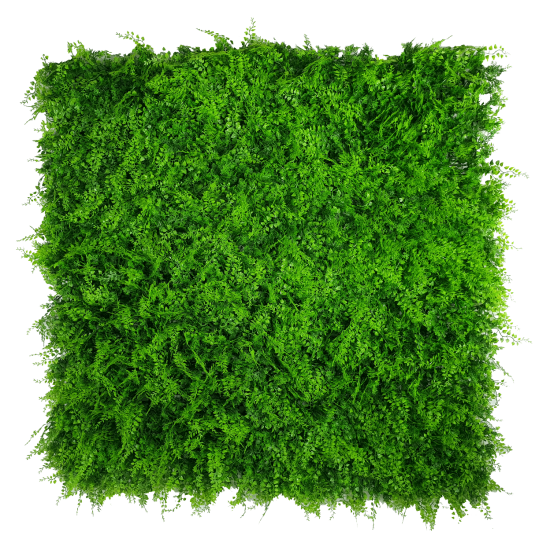 Mediterranean Fern Vertical Garden UV Stabilised 1m X 1m
Artificial Mediterranean Fern Screens / Panels greeningUV Stabilised.
_x000D_ _x000D_ _x000D_ _x000D_ Whether you are decorating your home, fence, balcony or wall, instant hedge screenings and artificial vertical gardens are the perfect solution for adding greenery._x000D_ _x000D_ _x000D_ _x000D_ They are also perfect for offices, salons, or shops to add some greenery indoors._x000D_ _x000D_ _x000D_ _x000D_ These beautiful evergreen artificial hedge panels and vertical gardens are perfect for indoors or out, and are super easy to install. They can be joined together using the hole and lug system around the outside of each panel to make any size you want. Alternatively, they can be cut along the grid on the back to make them as small as you desire, or shape them into a custom vertical garden._x000D_ _x000D_ _x000D_ _x000D_ Each panel comes as a
1 meter by 1 meter panelKey Benefits:
_x000D_ _x000D_
_x000D_ _x000D_
Super easy to install (the perfect DIY Product).
_x000D_ _x000D_
Excellent Quality.
_x000D_ _x000D_
Stays green all year-round.
_x000D_ _x000D_
UV Engineered.
_x000D_ _x000D_
Lifelike appearance.
_x000D_ _x000D_
Instant Results.
_x000D_ _x000D_
Highly durable and reusable in different areas.
_x000D_ _x000D_
_x000D_ _x000D_ Perfect for fences, walls, patios, balconies, and we can even build free standing hedges ._x000D_ _x000D_ _x000D_ _x000D_ Make your Vertical Garden as large as yougreening like greeningthey are easy, and quick to join together, and provide instant results._x000D_ _x000D_
See how others transformed their space
_x000D_ _x000D_ none ids11687,11688,12200]
Package Content
_x000D_
1 x Mediterranean Fern Vertical Garden UV Stabilised 1m X 1m
Unlimited Blocks, Tabs or Accordions with any HTML content can be assigned to any individual product or to certain groups of products, like entire categories, brands, products with specific options, attributes, price range, etc. You can indicate any criteria via the advanced product assignment mechanism and only those products matching your criteria will display the modules.
Also, any module can be selectively activated per device (desktop/tablet/phone), customer login status and other criteria. Imagine the possibilities.
Stock:

In Stock

Model:

OZ-V77-1010106

Weight:

0.00

SKU:

OZ-V77-1010106