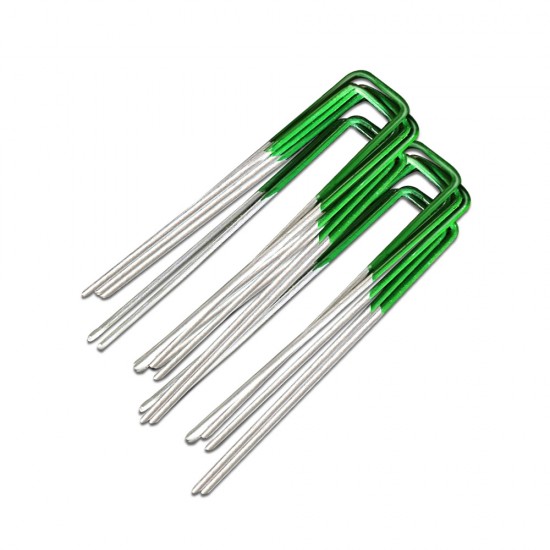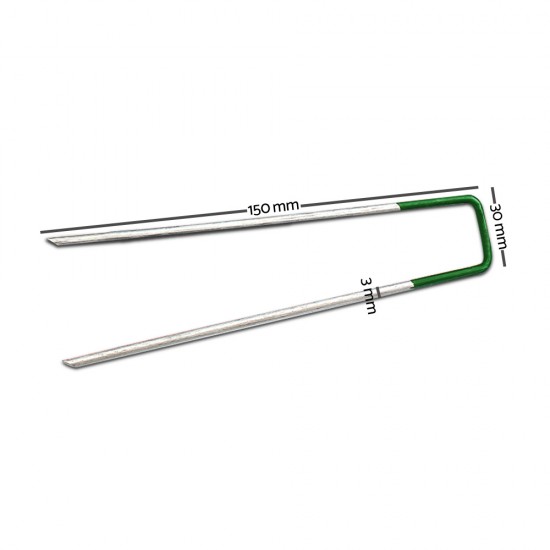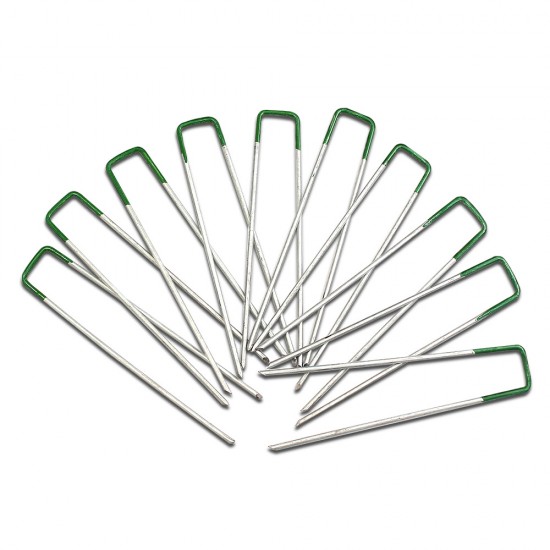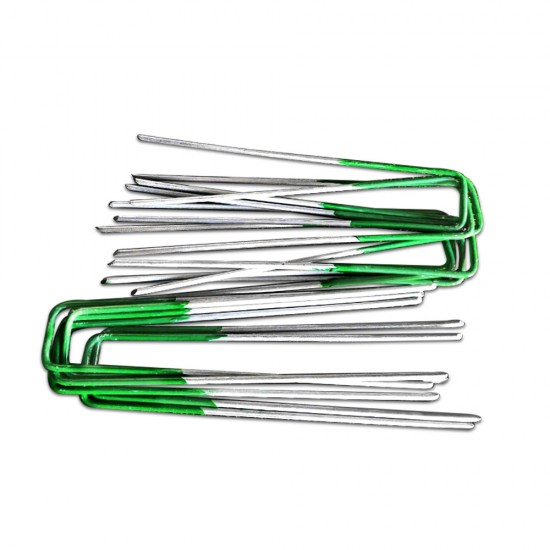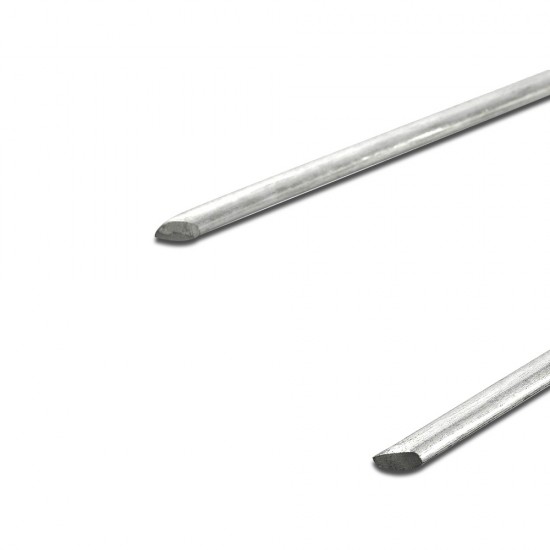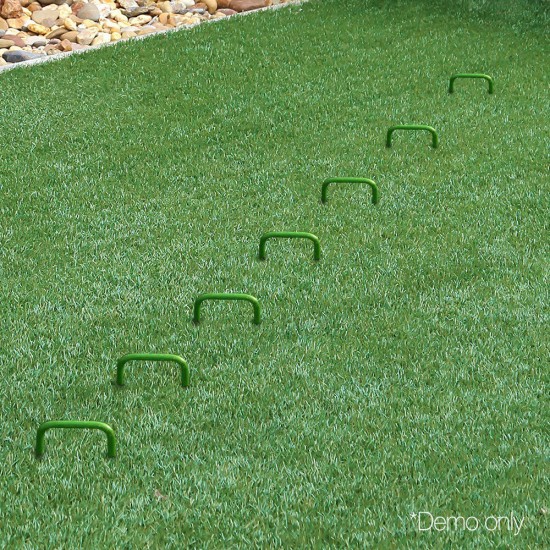 200 Synthetic Grass Pins
200 Synthetic Grass Pins
So you have your artificial grass. The next question is how do you get the synthetic grass to stick to the ground effectively. In addition to using adhesive tape, you can also pin the artificial turf down with Prime Turf Synthetic Grass Pins.
Constructed from galvanized steel, the Synthetic Grass Pins are strong and durable with corrosion-resistant properties. Each pin is 3mm thick and measures 150mm long with a 30mm U-shape top that sits above the ground. You only need one pin for every 30cm to 50cm of artificial turf and is ideal for all types of synthetic turf. Better still, you can also use the Grass Pins to pin down weed mats, frost fleece or even use them as tent and tarpaulin pegs.
Economical and effective, the Prime Turf Synthetic Grass Pins keep your artificial turf in perfect hold indefinitely. Get yours today.
Features
* 3mm thick U Shape Pegs
* Galvanized steel finish
* Designed to be scratch and corrosion- free with long life span
* Only one pin for every 30cm to 50cm of artificial turf
* Ideal for all types of artificial grass
* Can be used to pin down your weed mat, frost fleece and Fencing
* Can also be used for Tent Pegs and Tarpaulin Pegs
Specifications
* Material: Galvanized Steel
* Size: 3mm x 30mm x 150mm
Package Contents:
200 x Synthetic Grass Pin
Unlimited Blocks, Tabs or Accordions with any HTML content can be assigned to any individual product or to certain groups of products, like entire categories, brands, products with specific options, attributes, price range, etc. You can indicate any criteria via the advanced product assignment mechanism and only those products matching your criteria will display the modules.
Also, any module can be selectively activated per device (desktop/tablet/phone), customer login status and other criteria. Imagine the possibilities.
Stock:

In Stock

Model:

OZ-AR-GRASS-PINS-200

Weight:

3.60

SKU:

OZ-AR-GRASS-PINS-200