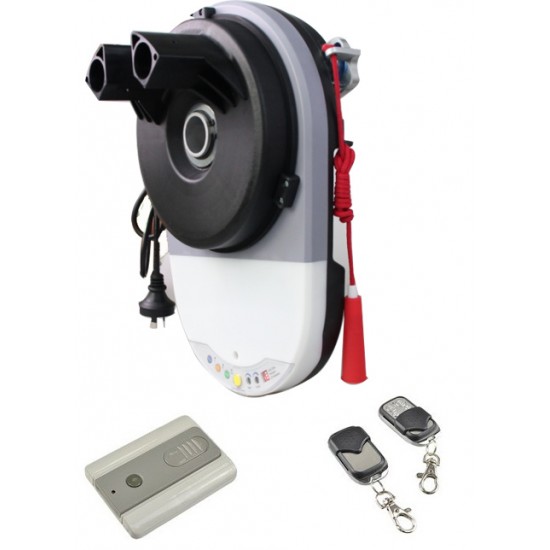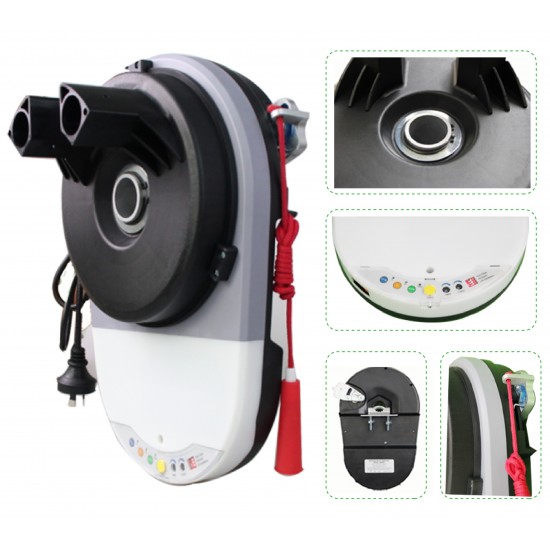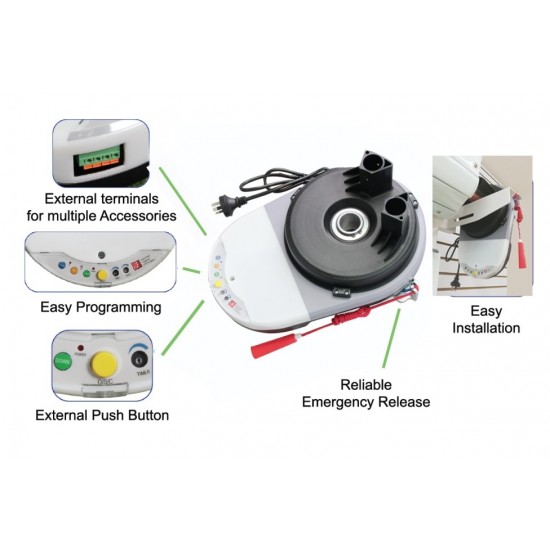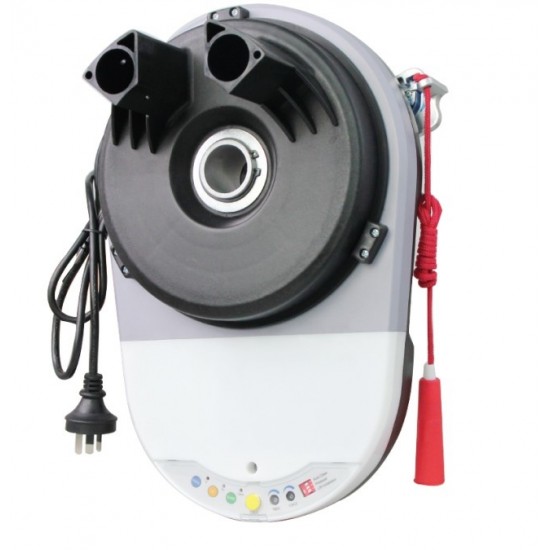 420N Max Automatic Garage Roller Door Opener Motor with Auto Reverse / Stop
420N Max Automatic Garage Roller Door Opener Motor with Auto Reverse / Stop
_x000D_
Features:
_x000D_
_x000D_
Supports door sizes up to 4.5m high with a max door area of 13m²  - (up to 60kg Spring Balanced)
_x000D_
Includes wireless door button + 2 x remote controls (as seen in the pictures)
_x000D_
Soft Start and Soft Stop
_x000D_
SMT PCB control system
_x000D_
Over current protection
_x000D_
Auto-Reverse  / Stop Safety function in case of obstruction 
_x000D_
Built in adjustable auto-close (1-99 seconds)
_x000D_
Built in Max. Motor running time for multiple safety protection (45 seconds)
_x000D_
Double disengage device for easy manual and auto operation
_x000D_
Removable drum fork
_x000D_
Rolling code remote control
_x000D_
Distance between curtain and bracket: Min 40mm
_x000D_
_x000D_
Specifications:
_x000D_
_x000D_
230V, 50Hz
_x000D_
Power: 100W
_x000D_
Lift Force Max: 420N
_x000D_
Lift Speed: 12cm/s
_x000D_
Protection Grade: IP53
_x000D_
Max Travel: 5 turns of drum
_x000D_
Auto close time: adjustable from 1-99 seconds
_x000D_
Weight: 5kg
_x000D_
_x000D_
* Model Code: HUH-XT
_x000D_
Please Note: Only the roller door mechanism and associated remotes & wireless door button included. Actual garage door is NOT included
_x000D_
Package Content
_x000D_
1 x  420N Max Automatic Garage Roller Door Opener Motor with Auto Reverse / Stop
Unlimited Blocks, Tabs or Accordions with any HTML content can be assigned to any individual product or to certain groups of products, like entire categories, brands, products with specific options, attributes, price range, etc. You can indicate any criteria via the advanced product assignment mechanism and only those products matching your criteria will display the modules.
Also, any module can be selectively activated per device (desktop/tablet/phone), customer login status and other criteria. Imagine the possibilities.
Stock:

Model:

OZ-V63-820613

Weight:

0.00

SKU:

OZ-V63-820613