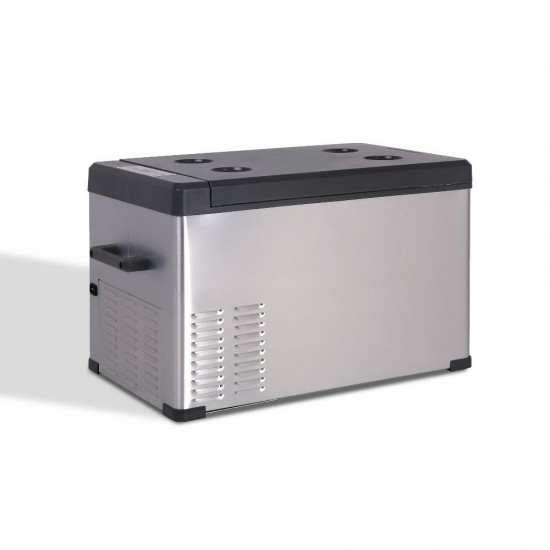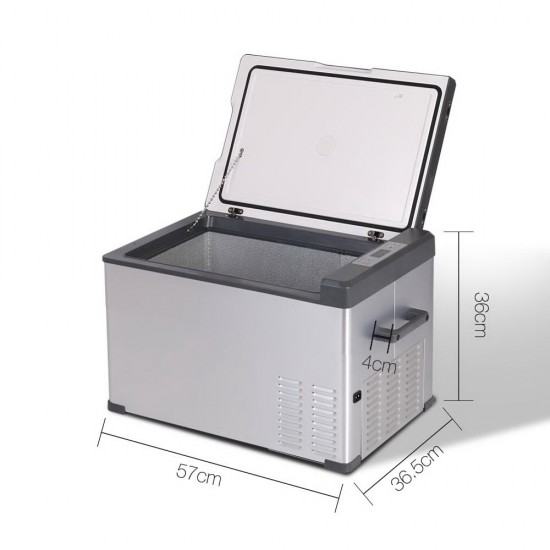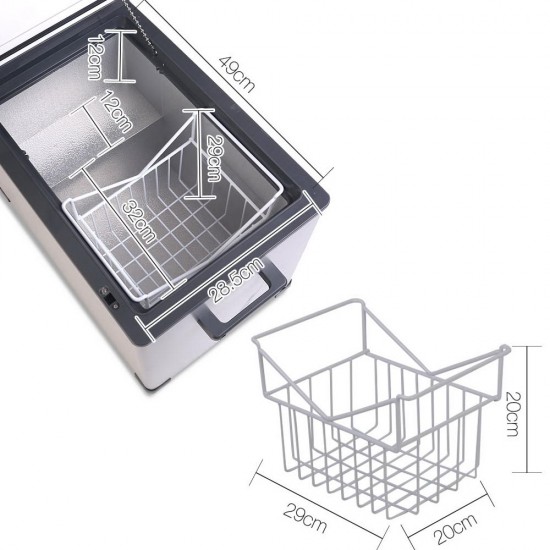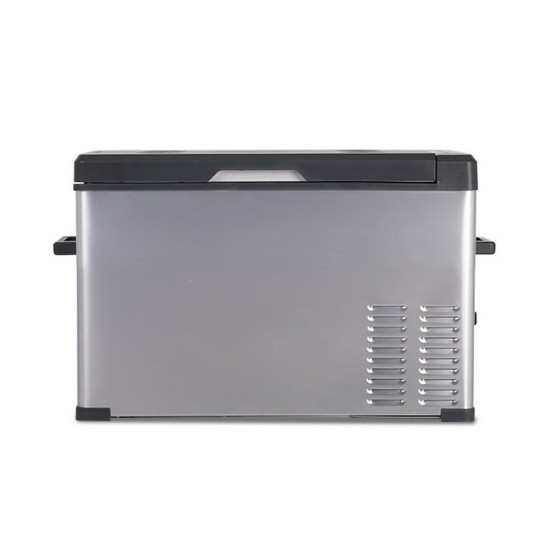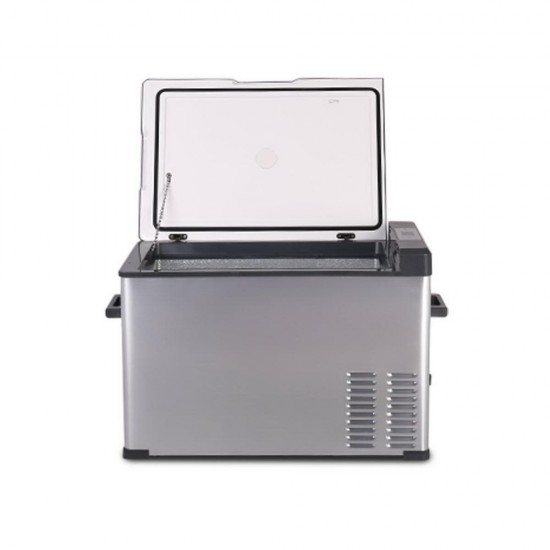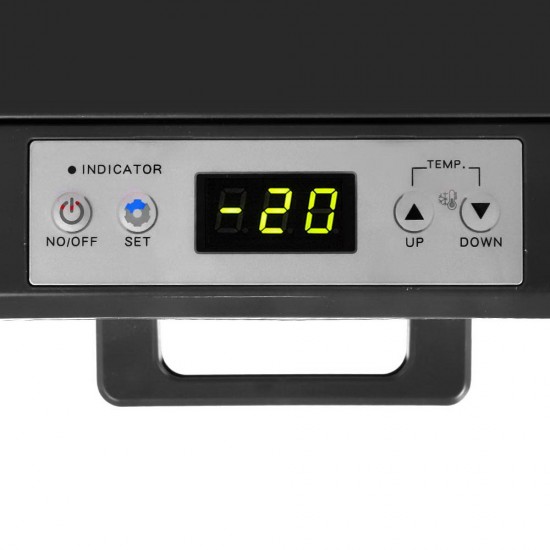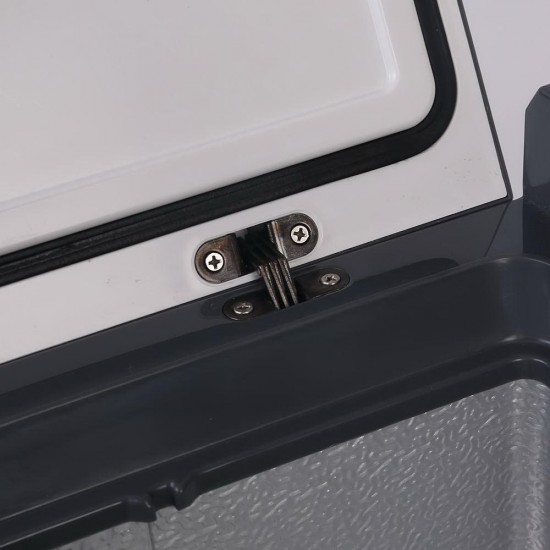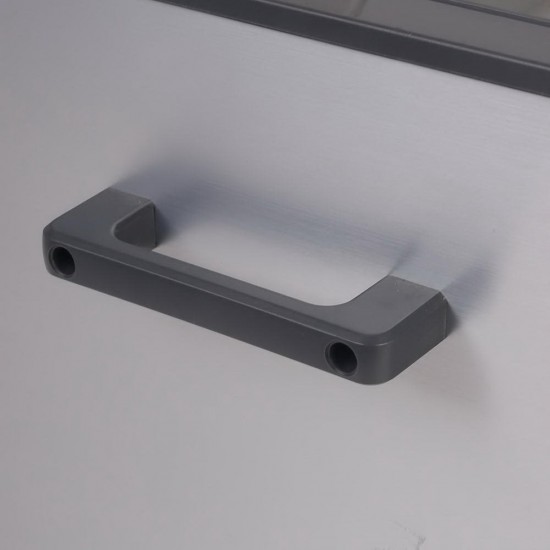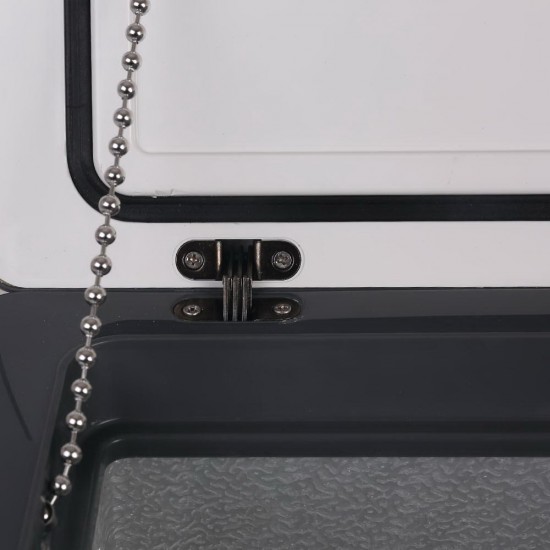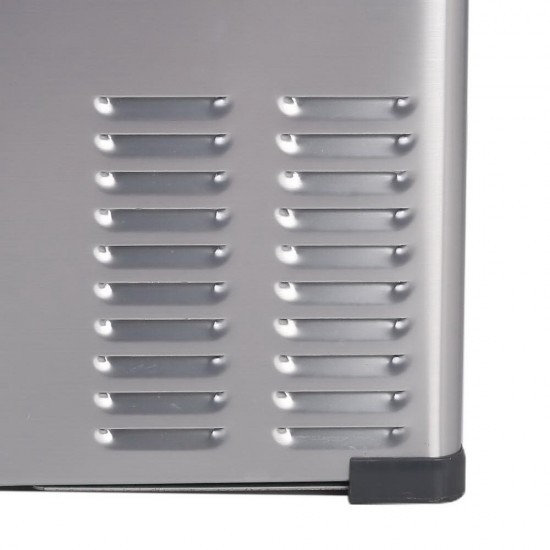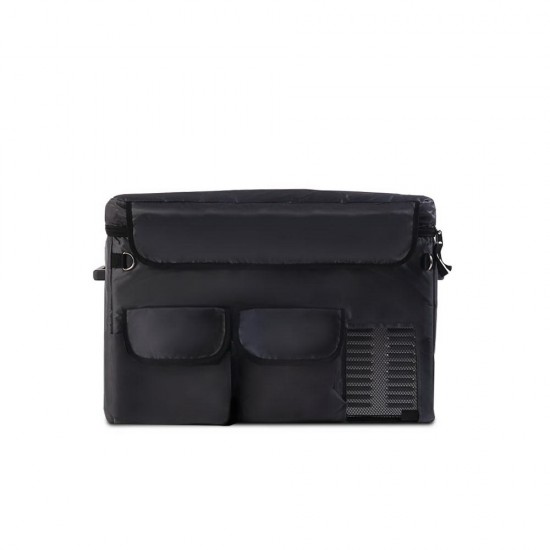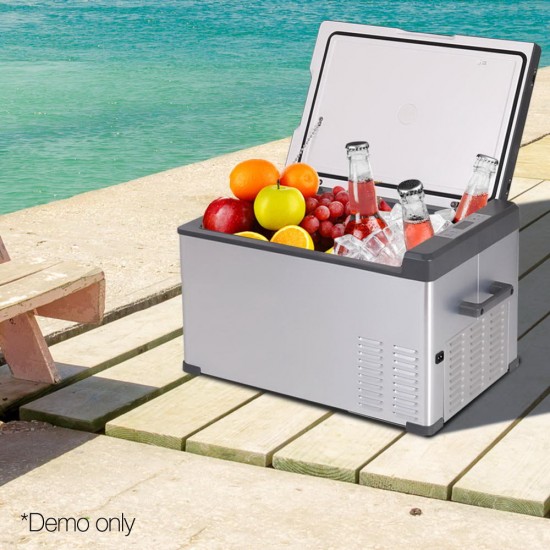 35L Portable Fridge & Freezer
35L 2 in 1 Fridge & Freezer
_x000D_

Runs from either 12V, 24V or 240V, made with high quality compressor that runs quietly and efficient cooling system. Plugging into your car or your home is no longer a worry! Just plug in and you're ready to rock and roll.
It features extraordinary cooling performance and is equipped with accurate digital control and display. Fitted with heavy duty handles for easy transportation and cup holders design, this one was built to maximize your convenience while on your camping trip. Not just keeping your food cool, it can be frozen up till -20 degrees. No kidding.
Don't have to worry that your food will gone bad half way through the journey anymore. This portable fridge & freezer will keep your food or drinks fresh and cool for the entire trip. Even when you're on your fishing trip and needed to freeze the fishes. You can also choose to use it as a fridge or freezer fully as well.
So get ready for that next camping trip and be sure that you have a mobile fridge or freezer handy when the esky is just not enough. Find the right one for your need and have it delivered to your doorstep without any hassles. No carrying and transporting, receive it at the comfort of your home.
_x000D_
Features
* 2 in 1 Fridge & Freezer
* Can be connected to 12V, 24V or 240V
* Huge capacity: 35L
* Easy to operate control panel
* LED display
* Temperature controlled by micro computer
* Overload protection
* Auto low battery protection
* Power reverse connect protection
* Automatic cut-off system w/ customizable voltage setting
* Heavy duty handles and connections
* SAA approved plug and adaptor
* Comes with a carry bag and basket
_x000D_
Specifications
* Capacity: 35L
* Refrigerant: R134a, 38g
* Foam vesicant: C5H10/C-pentane
* Temperature drop: 40 - 50°C
* AC voltage: AC100-120V/ 220-240V/ 50-60Hz
* Rated power: 40W
* Temperature setting range: -20 to 10°C
* LED display range: -40 to 45°C
* Classification of climate: T, ST, N, SN
* Consumption of energy: 0.04kWh/hour
* Overall dimensions: 57x36.5x36cm
_x000D_
Package Content
1 x Portable Fridge & Freezer
1 x User Manual
Unlimited Blocks, Tabs or Accordions with any HTML content can be assigned to any individual product or to certain groups of products, like entire categories, brands, products with specific options, attributes, price range, etc. You can indicate any criteria via the advanced product assignment mechanism and only those products matching your criteria will display the modules.
Also, any module can be selectively activated per device (desktop/tablet/phone), customer login status and other criteria. Imagine the possibilities.
Stock:

Model:

OZ-PFN-C-ALU-S

Weight:

16.86

SKU:

35L-Portable-Fridge-&-Freezer