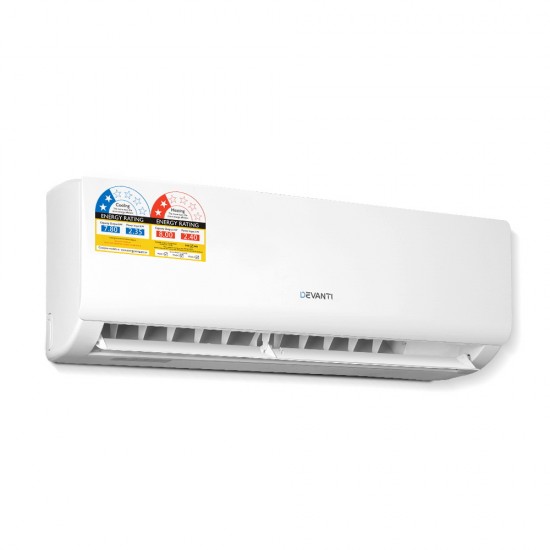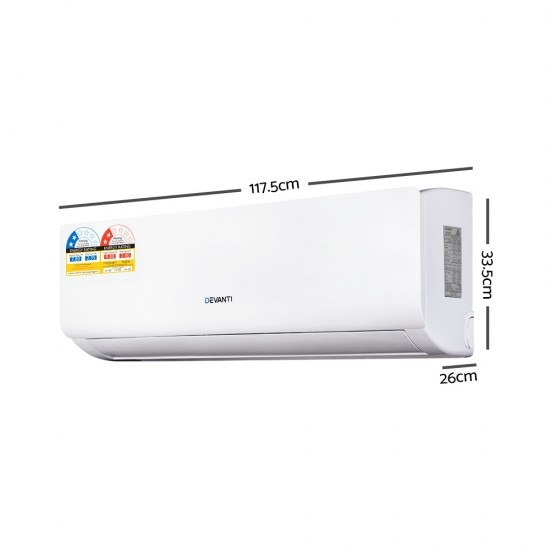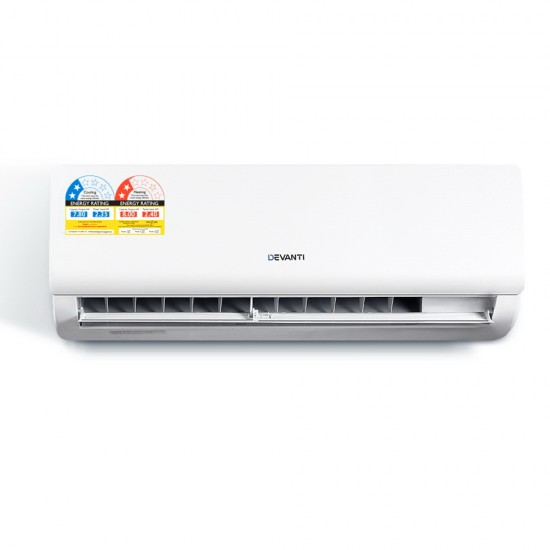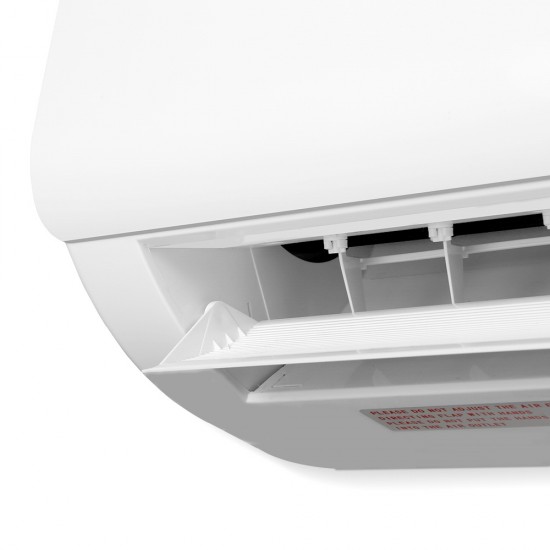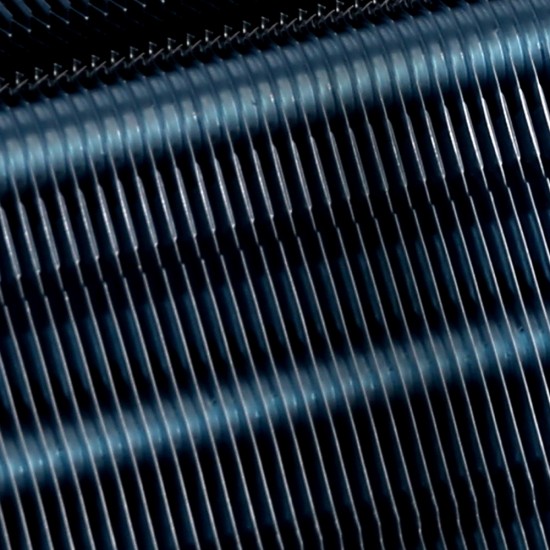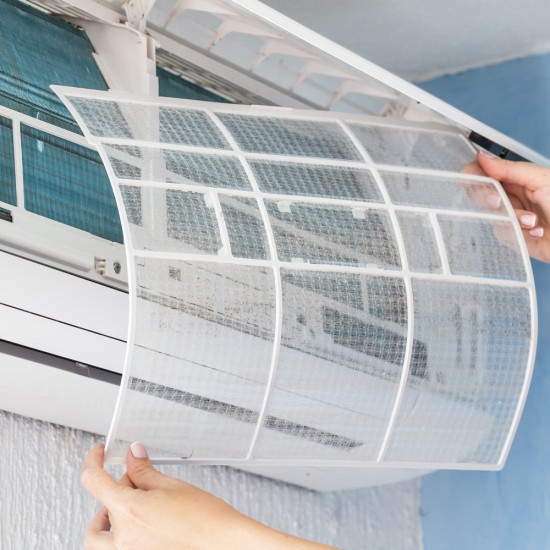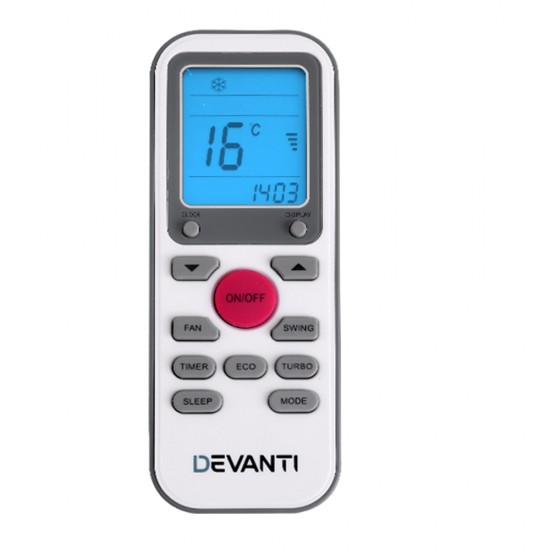 8.0KW Split System Reverse Cycle Air Conditioner
It is everything you need in an air conditioner. The DEVANTi 8.0kW Split System Inverter Air Conditioner actually does more than just cooling. It also acts as a heater, 3-speed fan and dehumidifier to let you enjoy the best of living environment in every season. Its reverse cycle system is more powerful and 30% more energy efficient than conventional fixed speed systems. This is due to its variable speed compressor that automatically varies the speed in relation to fluctuations in room temperature. This helps to provide a more consistent temperature. And unlike ordinary heaters, our reverse cycle air conditioner absorbs heat from outside to warm the air inside rather than 鈥榗reate鈥?heat from scratch. Perfect for rapid cooling of room sizes between 45銕?and 70銕? the DEVANTi air conditioner is easy to operate with many user-friendly functions and automated operations.
_x000D_
Note: The air conditioner should be hard wired and installed by a licensed electrician.
_x000D_
Features
_x000D_ Perfect for room sizes between 45m2 and 70m2
_x000D_ Four modes - Air cooling, Heater, Dehumidifier, 3-Speed Fan
_x000D_ Reverse cycle operation
_x000D_ Rapid cooling function
_x000D_ Highly efficient compressor
_x000D_ Smart LED display
_x000D_ Remote control
_x000D_ Swing function
_x000D_ Adjustable auto-on/off
_x000D_ 24-hour timer and sleep mode
_x000D_ Eco-friendly R410A refrigerant
_x000D_ Quiet operation
_x000D_ Removable mesh filter
_x000D_ SAA, EMC, CB, CE approved
_x000D_
Specifications
_x000D_ Brand: DEVANTi
_x000D_ Type: Reverse cycle
_x000D_ Rating cooling: 7.8kW
_x000D_ Rating heating: 8.0kW
_x000D_ Energy rating cooling: 2 stars
_x000D_ Energy rating heating: 2 stars
_x000D_ Rated voltage: 220-240V
_x000D_ Rated frequency: 50Hz
_x000D_ Refrigerant: R410A
_x000D_ Pre-charge amount: 2.700kg
_x000D_ Noise level (Indoor/ Outdoor): 49dB (A)/ 60dB (A)
_x000D_ Indoor airflow volume (Cooling/ Heating): 1400/ 1550m3/h
_x000D_ Outdoor unit IP rating: IPX4
_x000D_ Cord length: 195cm
_x000D_ Connecting pipe size (Gas): 5/8鈥欌€?br>_x000D_ Connecting pipe size (Liquid): 3/8鈥欌€?br>_x000D_ Drain hose length - Indoor unit: 210cm
_x000D_ Drain hose length - Outdoor unit: 102cm
_x000D_ Overall dimensions - Indoor unit: 117.5cm x 26cm x 33.5cm
_x000D_ Overall dimensions - Outdoor unit: 90.5cm x 37cm x 81cm
_x000D_
Package Content
_x000D_ 1 x Indoor Unit
_x000D_ 1 x Outdoor Unit
_x000D_ 1 x Remote Control
_x000D_ 1 x Remote Control Holder
_x000D_ 1 x set Mounting Accessories
_x000D_ 1 x Instruction Manual
_x000D_
Unlimited Blocks, Tabs or Accordions with any HTML content can be assigned to any individual product or to certain groups of products, like entire categories, brands, products with specific options, attributes, price range, etc. You can indicate any criteria via the advanced product assignment mechanism and only those products matching your criteria will display the modules.
Also, any module can be selectively activated per device (desktop/tablet/phone), customer login status and other criteria. Imagine the possibilities.
Stock:

In Stock

Model:

OZ-SAC-INV-80-WH-AB

Weight:

0.00

SKU:

8.0KW-Split-System-Reverse-Cycle-Air-Conditioner